Mouse's First Fall
By Lauren Thompson
Illustrated by Buket Erdogan
ISBN: 978-0-689-85837
One cool day Mouse and Minka venture out to play. From leaves of all colors---

red,

yellow,

orange,

and

brown

---

to leaves of all shapes and sizes--from pointy to round--Mouse learns that fall is a season full of fun! And before the day is done, he just might take the biggest "leap" of all.
Horray for fall!
Brave Ben
By Mathilde Stein
Illustrated by Mies van Hout
ISBN: 1-932425-64-0
Ben is scared of everything: of the girl who cuts in front of him at the bakery, of people in the street who laugh at his favorite pair of flowered overalls, and especially of the spook underneath his bed. In his search for help with his problem, Ben finds that he is braver than he though.
Tom's Tree
By Gillian Shields
Illustrated by Gemma Raynor
ISBN: 978-1-56148-663-2
Tom plants a seed. /when it grows, Tom knows it will be a magical tree, full of fruit and peacocks. "I wish you'd hurry up, " Tom says to his tree, but all the wishing and whispering in the world won't make the seedling grow big and strong. Tom has to be patient and wait for the passing seasons to do their work.
An uplifting story about love, hope and patience through the generations.
The River
By Brigitte Sidjanski
Illustrated by Bernadette Watts
ISBN: 978-0-67-98-40077-1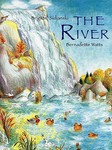 A river takes a long and winding path on its way to the ocean. It begins as a humble trickle high in the mountains, and flows through many landscapes as it grows bigger. Here we witness this journey from the point of view of five little pinecones, who ride the current to find new homes. Along the way, they encounter a woodsy stream, a rushing waterfall, a marshy fork and a big-city delta.
One by one, they choose to stop and stay in a particular place, leaving the others to continue the journey. But what will happen when there is only one lone pinecone left to drift out to sea? Perfect for introducing young children to ecology and geography, this book brings an original point of view to a little studied subject.
Where Did the Moon Come From?
By Michael Portman
ISBN: 978-1-4339-8277-4
We see the moon waxing and waning every month, and we know it controls the tides. However, we rarely wonder how it got there in the first place and why it continues to accompany Earth around the sun. Readers will learn some fascinating theories about the moon's origin and decide for themselves if they agree with the current accepted explanation.
Horton Hatches the Egg
By Dr. Seuss
ISBN: 0-394-907704
The book centers on
Horton
, a genial
African elephant
, who is convinced by Mayzie, a lazy, irresponsible bird, to sit on her egg while she takes a short "break", which turns into her permanent relocation to
Palm Beach
.
Naturally, the absurd sight of an elephant sitting atop a tree makes quite a scene - Horton is exposed to the elements, laughed at by his jungle friends, captured by hunters, forced to endure a terrible sea voyage, and finally placed in a traveling circus. However, despite his hardships and Mayzie's clear intent not to return, Horton refuses to leave the nest because he insists on keeping his word, often repeating, "I meant what I said,/ and I said what I meant./ An elephant's faithful, one hundred per cent!"
The traveling circus ends up visiting near Mayzie's new Palm Beach residence. She visits the circus just as the egg is due to hatch and demands that Horton return it, without offering him a reward. However, when the egg hatches, the creature that emerges is an "elephant-bird", a cross between Horton and Mayzie, and Horton and the baby are returned happily to the jungle, rewarding Horton for his persistence, while Mayzie is punished for her laziness by ending up with nothing.
SLAM! A Tale of Consequences
By Adam Stower
ISBN: 978-1-77147-007-0
How much mayhem can one boy cause? Hang on tight and follow the bouncing ball!
Star Wars Jedi Academy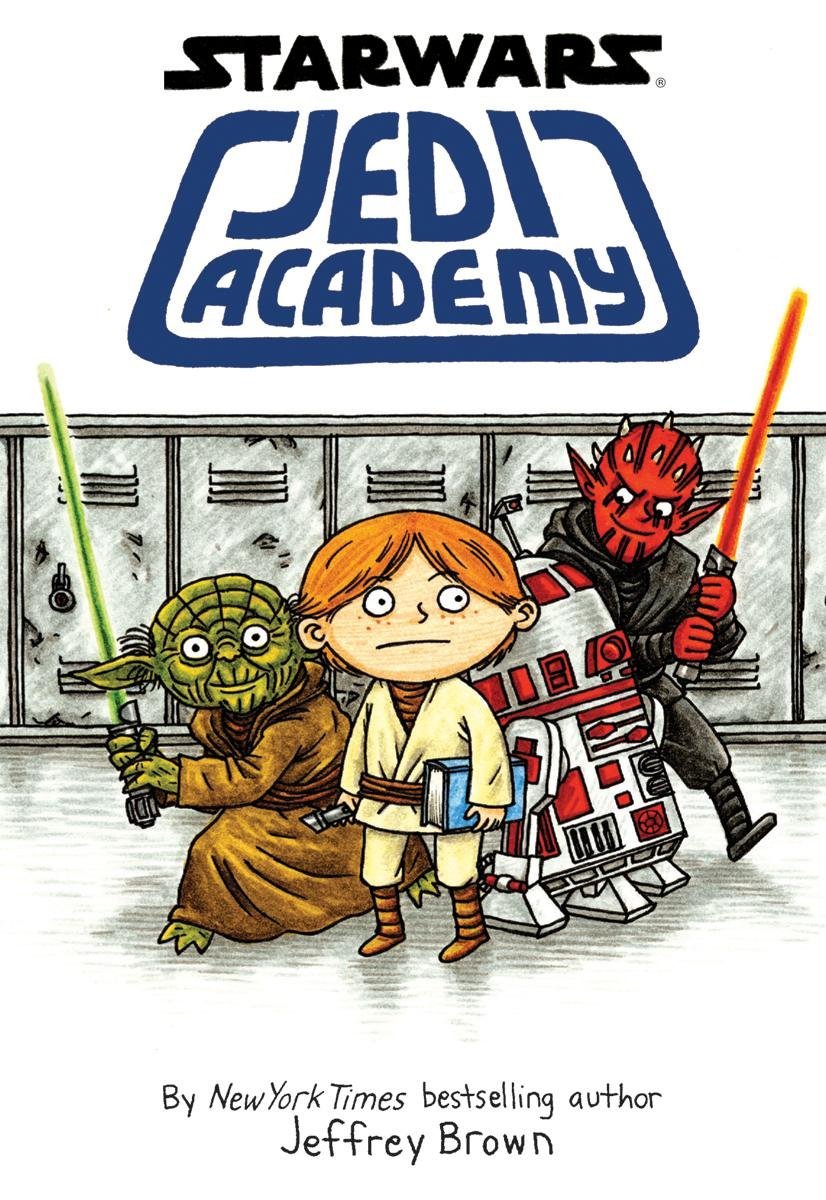 My whole life I planned on going to pilot school like the rest of my friends - then I got rejected! Along came a little green guy named Yoda who invited me to Jedi Academy. Now I'm at a school with aliens, robots, and lightsaber-weidling bullies who can lift things with their minds! How am I supposed to compete with that? As if starting middle school wasn't hard enough…
Miss Bindergarten Gets Ready for Kindergarten
Illustrated by Ashley Wolff
Here's a warm, humorous book for that special morning of mixed emotions--the first day of kindergarten or preschool.
Miss Bindergarten's soon-to-be students are excitedly, anxiously getting ready at home. Meanwhile, Miss Bindergarten is getting ready, too, gathering her gears and preparing her classroom.
Young school goers will recognize their own actions and emotions in the rhyming text (which incorporates the alphabet for additional interest). and they will be intrigued to peek behind the scenes to see how the teacher gets ready.
Ashley Wolff's watercolor-and-gouache illustrations hurts with knowing detail. The facial expressions on her cast of characters are so winning and believable that children will want to have these animal kindergartners as classmates.
Tom Goes to Kindergarten
Illustrated by David Legge
Legge's (Bamboozled) fun-filled watercolors are as infectious as Australian author Wild's lively tale of a young panda's first day of school. Tom's parents are always too busy working to play monsters or astronauts with him. But on the first day of kindergarten, when Tom won't let go of his parents' legs and his teacher invites his parents and Baby to stay and play, they join right in. They listen to a story, play dress up, paint pictures and build castles in the sandbox. By day two, Tom is ready to be independent, but his parents want to stay. As Tom's mother reluctantly goes home to wash the windows and weed the garden, and his father heads to the office to "sign a lot of papers," even Tom feels sorry for them. Illustrations of the papa panda wearing a newspaper hat and a fish tie while dancing a sailor's hornpipe in his office will tickle youngsters' funny bones, as will Legge's inspired portrayal of the grown panda bears enthusiastically singing "I'm a little teapot short and stout." This humorous story about adults rediscovering the satisfaction of creative play will likely allay any anxieties children may have about starting kindergarten. Ages 4-6. (Apr.)
The TREASURE
by Uri Shulevitz
ISBN: 0-374-37740-5
Three times a voice speaks to Isaac in his dreams, telling him to go to the capital city and look for a treasure under the bridge by the royal palace. Feeling a little foolish, but determined to see if the dream is true, Isaac sets out on his long journey. Where his journey takes him, and what he finds there, provides a heartwarming ending to this new retelling of a time-honored folktale. Isaac's story is vividly depicted in glowing illustrations that capture the spirit of the tale and invest it with a subtle enchantment.
Farmer John's Tractor
By Sally Sutton
Illustrated by Robyn Belton
ISBN: 978-0-7636-6430-5
When the rain comes, it just doesn't let up. It fills the river until it overflows, swirling and rushing and gushing. Down by the river, a car gets stuck, and the family inside shouts for help. A series of vehicles--a speedy jeep, a strong tow truck, even a noisy fire engine--rush one by one to the scene, but each gets more stuck than the last.
Is it possible that Farmer John's ancient tractor, rusty as it is, could still be up for the job?
More Than Meets the Eye - Seeing Art with All Five Senses
By Bob Raczka
ISBN: 0-7613-2797-5
We have all looked at a work of art and taken pleasure in its beauty. But art can take us beyond the visual experience. Stroll with Bob Raczka through the gallery he has created in this book and learn how to feel art, to taste it, to hear it, and even to smell it!
If you let the pictures capture your imagination, you'll hear a cannon boom or feel the smooth silkiness of an ermine's coat. You can get a whiff of a stinky pig for, far better, enjoy the tang of a fresh apple.
In this, his third art book, Raczka offers still another totally unique still another totally unique tour through the world of art. The author shares his enthusiasm for his subject with youngsters while at the same time introducing them to the world of many of the world's finest artists.
Otto Grows Down
By Michael Sussman
Illustrated by Scott Magoon
ISBN: 978-1-4027-4703-8
When six-year-old Otto makes a birthday wish that his baby sister had never been born, he gets ugh more than he bargained for.
Suddenly time starts moving backward.
Good-by, toy-stealing baby sister! But soon, good-by Otto, as he gets younger and younger and younger.
Will Otto disappear too? Find out in this wild tale of sibling rivalry and wishes gone out of control.
The Further Tale of Peter Rabbit
by Emma Thompson
Illustrated by Eleanor Taylor
Inspired by the original tale of Beatrix Potter
ISBN: 978-0-7232-6910-6
"I have not seen many rabbits moping, but when they do, their ears droop."
Peter Rabbit is in low spirits; what he needs is a change of scene. He squeezes under the gate into Mr. McGregor's garden, intending to steal a lettuce - but what happens next is just the excitement Peter is looking for.
He discovers a picnic basket, and before Peter knows it, he is in Scotland, and so the further tale of Peter Rabbit begins…
Lovingly told by Emma Thompson and delightfully illustrated by Eleanor Taylor, Peter Rabbit is back and he's as charming, as mischievous, and as playful as ever.